IAS Auto Glass of St. Paul, MN can help with all your auto glass needs. We offer a variety of services for all types of vehicles. We even offer mobile repair services, so you don't have to schedule an appointment.
Repairing your auto glass is a great option that will cut expenses in the future. If the crack or chip can be repaired, it will need a simple filling of resin and it will be good to go. If it is more damaged than that, we also will replace your windshield.
All our technicians are certified and well-trained in the latest auto glass techniques. Our workmanship is guaranteed. If you own a business, a fleet of trucks, or a regular family vehicle – we can help! We offer warranties again air or water leaks as well.
We work with most insurance companies to ensure the least amount of cost to you. Give us a call today for a free estimate.
St. Paul, MN Windshield Repair
Windshield repair will not only fix the crack or chip, but improve the structural integrity of the windshield as well. IAS Auto Glass of St. Paul, MN can repair it.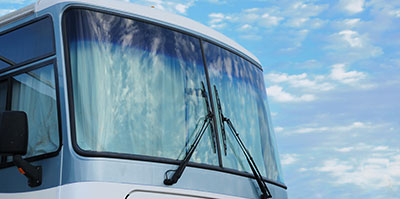 Our Windshield Repair Services Include:
Our skilled technicians are thoroughly trained and certified for all your windshield repair needs. We will work with your insurance company to help ease the burden from an accident. We will even offer discounts for those who need assistance in their repairs due to lack of insurance coverage.
The longer you let a chip or crack go on your windshield, the worse it will get. Warm and cold air as well as daily driving will stress the fracture and eventually enlarge it costing you more money in the long run.
Call IAS today for a free estimate.
St. Paul, MN Mobile Auto Glass Replacement
Is it difficult to find the time to get simple things fixed? At IAS Auto Glass we offer mobile auto glass replacement to the entire St. Paul, MN area. Safety is of the utmost concern for our company, we will provide a technician profile directly to you so you know exactly who to expect at your home or office to repair your auto glass.
We will make life just a little easier by coming to you instead of making you schedule an appointment to come in to our shop. At no extra charge, we can get you back on the road quickly and easily. No matter what window needs repair or replacement, our mobile technicians will be able to help.
Call us today at 952-797-4374 or 612-718-4585 to schedule a mobile auto glass replacement today!