Are you in need of auto glass repair or replacement? Look no further than IAS Auto Glass serving Columbia Heights, MN. Not only do we offer a variety of auto glass services for all types of vehicles, but we offer mobile repair services too.
Auto glass repair is a great, inexpensive option that will prevent further damage and further costs from accruing in the future. If your chip or crack is smaller than 6-inches, repair is the best option.
If the damage is too large, auto glass replacement is always an option as well. All our technicians are certified in the latest auto glass techniques. No matter which auto glass needs replacement or repair – our work is guaranteed. We offer warranties against air or water leaks as well.
We work with most insurance companies to ensure your auto glass is covered. Call today for a free estimate.
Columbia Heights, MN Windshield Repair
At IAS Auto Glass, we offer windshield repair and replacement to the entire Columbia Heights, MN area. Our technicians are fully certified and will repair or replace auto glass in any vehicle. Windshield repair will improve the structural integrity of the windshield and prevent further damage in the future.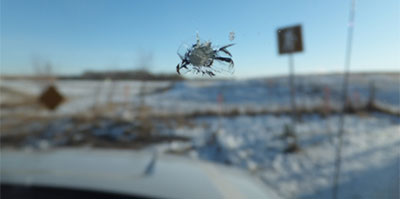 Our Windshield Repair Services Include:
We will work with your insurance company to ensure your repairs are covered. If your insurance provider does not cover your repairs, let us know, we will work something out.
If you leave a chip or cracks go unrepaired on your windshield, it will only further damage your auto glass. A variety of factors contribute to wear and tear on your auto glass, if there is already an existing fracture, it will only get worse.
Give IAS Auto Glass a call today for a free estimate.
Columbia Heights, MN Mobile Auto Glass Replacement
At IAS Auto Glass we offer mobile auto glass replacement to the Columbia Heights, MN region. We know that in today's world – time is of the essence. We know that needing any type of repair is time consuming. At IAS we don't want to slow you down, so we offer mobile auto glass replacement to our customers.
We will come to you instead of making you schedule an appointment to come in to our shop. We will provide a complete profile on your technician, so you know whom to expect at your door.
At no extra charge, we can get you back on the road as quickly as possible. Call our shop at 952-797-4374 or 612-718-4585 to schedule your mobile auto glass replacement!