IAS Auto Glass is Lakeville, MN's preferred auto glass repair provider. We provide a variety of auto glass services to homes and businesses in the area. We respect your time and know that it is valuable. The last thing we want to do is waste it. Our certified technicians are trained in the most recent auto glass techniques and services.
Our technicians fill your windshield cracks and chips with a special resin that will smooth out the surface and improve durability.
We also offer complete windshield replacement. It is a bit more expensive, but we can fix it just as quickly. Most insurance companies will cover this service. No matter what service is needed, our work is guaranteed.
Call us to schedule your next repair or for a free estimate.
Lakeville, MN Windshield Replacement & Repair
IAS Auto Glass can help with all your windshield repair needs in the Lakeville, MN area. Our technicians will repair not only your windshield, but also any window on your vehicle. If you get in an accident give us a call. We will work with your insurance company to ensure the cost stays low.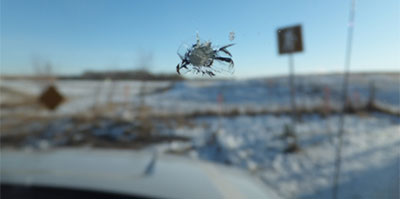 Our Windshield Repair Services Include:
If you need your windshield repaired or replaced we guarantee all our work.
Give us a call today for a free estimate of your repairs.
Lakeville, MN Mobile Auto Glass Replacement
Our technicians at IAS Auto Glass value your time. We know the residents of Lakeville, MN are always on the go! No matter if you're a homeowner or a commercial business, we offer mobile auto glass replacement at no extra cost. We will send one of our certified technicians to your home or office. We understand that finding the time for the simplest things is extremely difficult. Let us check one thing off your list. We will come to you and repair or replace your auto glass on site.
Safety is our priority. IAS will provide a complete profile on your technician, so you know exactly whom to expect.
Contact us at 952-797-4374 or 612-718-4585 to free estimate or to schedule you mobile auto glass replacement today.